Barcelona Weekly Tours



Be Local Tours
From the medieval alleys of the Gothic Quarter to the flamboyant architecture of Gaudí, through the lesser known local areas of Raval, Born and Gracia.
Join a different tour every day to experience Barcelona with the locals, like a local.
Sustainable, familiar, real local tours.
3 reasons why

our tours are special.
The key for an unforgettable tour is having a great guide. Be Local is a tour company created and run by guides. Each one of us has a long experience in the field, amazing storytelling skills and a deep and enthusiastic love for the history and culture of Barcelona. Get to know us here.
TAKE A TOUR, PLANT A TREE
Everytime you book one of our Barcelona private tours you help the planet. With Environomica Onlus we plant one tree in the Amazon forest for every private tour to fight global warming and deforestation. After the tour we will send you the GPS coordinates to find where the tree we have planted together is.
GREAT CUSTOMER SATISFACTION
Our best sponsors are our customers. The best way to say who we are is what they say about us. Read the awesome reviews that people – and now also friends! – from all over the world have given us since we started, granting us the Tripadvisor Certificate of Excellence in 2018 and 2019.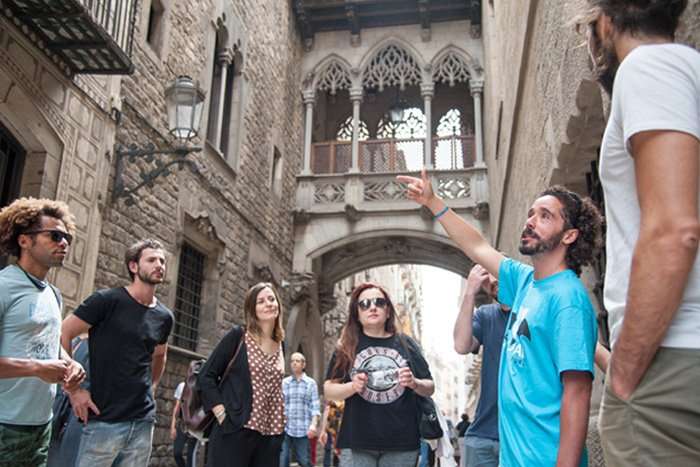 GOTHIC QUARTER




FREE TOUR 
Everyday at 10:30 am
Visit the oldest part of Barcelona with its fascinating churches, medieval streets and palaces. From the roman ruins to gothic architecture, a 2000 years voyage through Catalan history, culture and tradition.
GRACIA VILLAGE


TOUR
Every Monday at 4:30 pm
Enjoy a relaxed walk in Gracia neighbourhood, a lovely area of small plazas and tree-lined streets still untouched by mass tourism. Discover and try out local food, traditions and one of Gaudí's lesser known houses.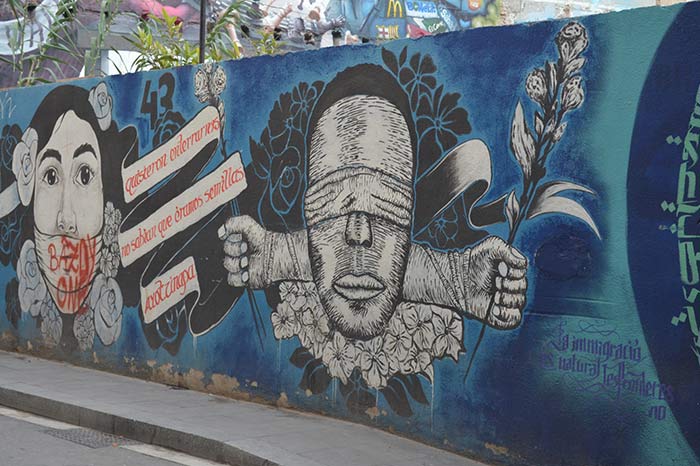 RAVAL




ALIVE
Every Sunday at 4:30 pm 
Visit the famous Raval neighbourhood, the most alternative of Barcelona and a multicultural environment that defies all definitions. Photograph the ever-changing crazy street art by local artists, walk through skateparks and more.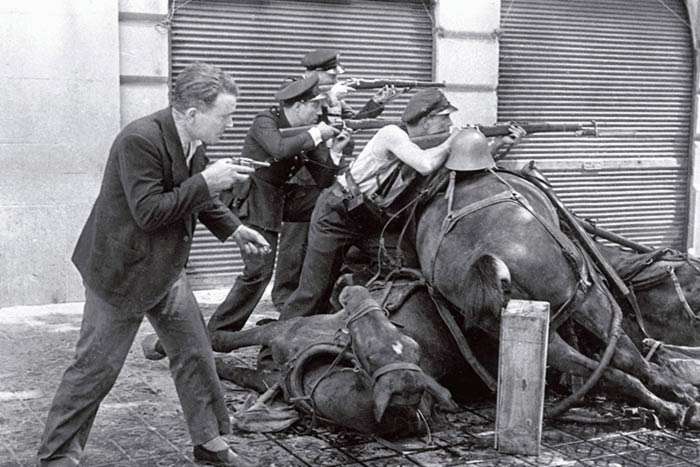 CIVIL WAR




IN BARCELONA



Every Friday at 4:30 pm
The Civil War took place in the years 1936/1939 and was one the most violent and dramatic conflicts in the history of Barcelona. Let us take you back in time to live again those terrible days as the city turned into a chaotic and bloody battleground.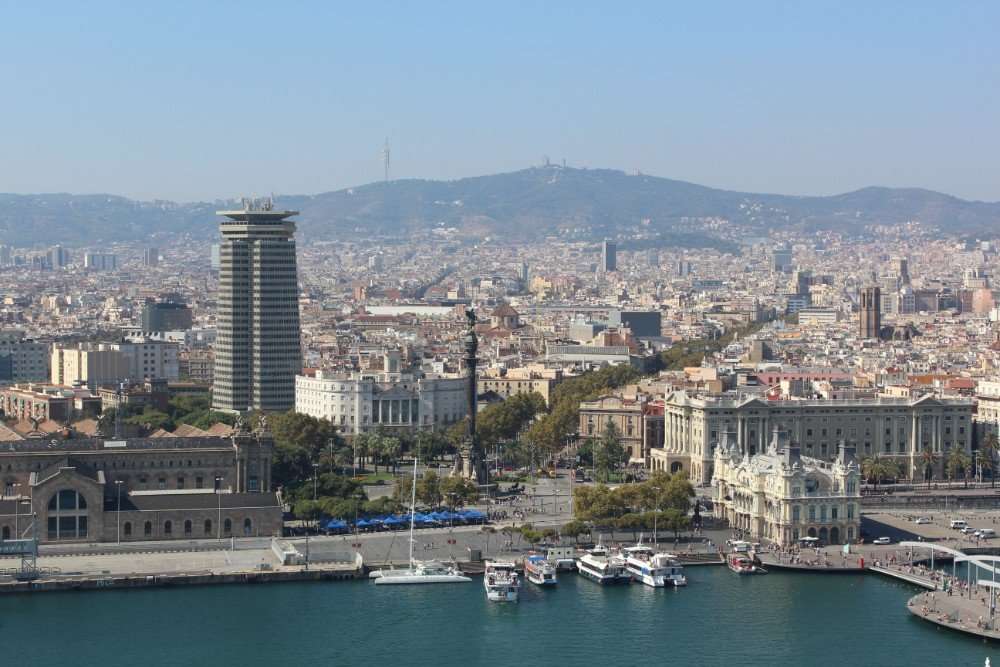 LAS RAMBLAS


TOUR

 
Every Thursday at 4:30 pm
Conocer a sus plazas adormecidas y que alberga en sus calles arboladas, galerías de artistas, tiendas artesanales locales y también su lado más histórico, una imagen menos conocida de las revoluciones, las insurrecciones y guerras.
L

G

B

T




BARCELONA



Every Tuesday at 4:30 pm 
Visita el famoso barrio del Raval y conozca un entorno multicultural que desafía todas las definiciones. Fotografíe el arte urbano en constante cambio de artistas locales, bailarines y cantantes,  camine a través de los skateparks y mucho más. .
GAUDÍ & MODERNISM




FREE TOUR
Every day at 2:00 pm
Explore the famous creations of Antoni Gaudí and other architects that turned Barcelona into a jewel of art-deco at the turn of the century: Casa Batlló, La Pedrera and Gaudí's Sagrada Familia.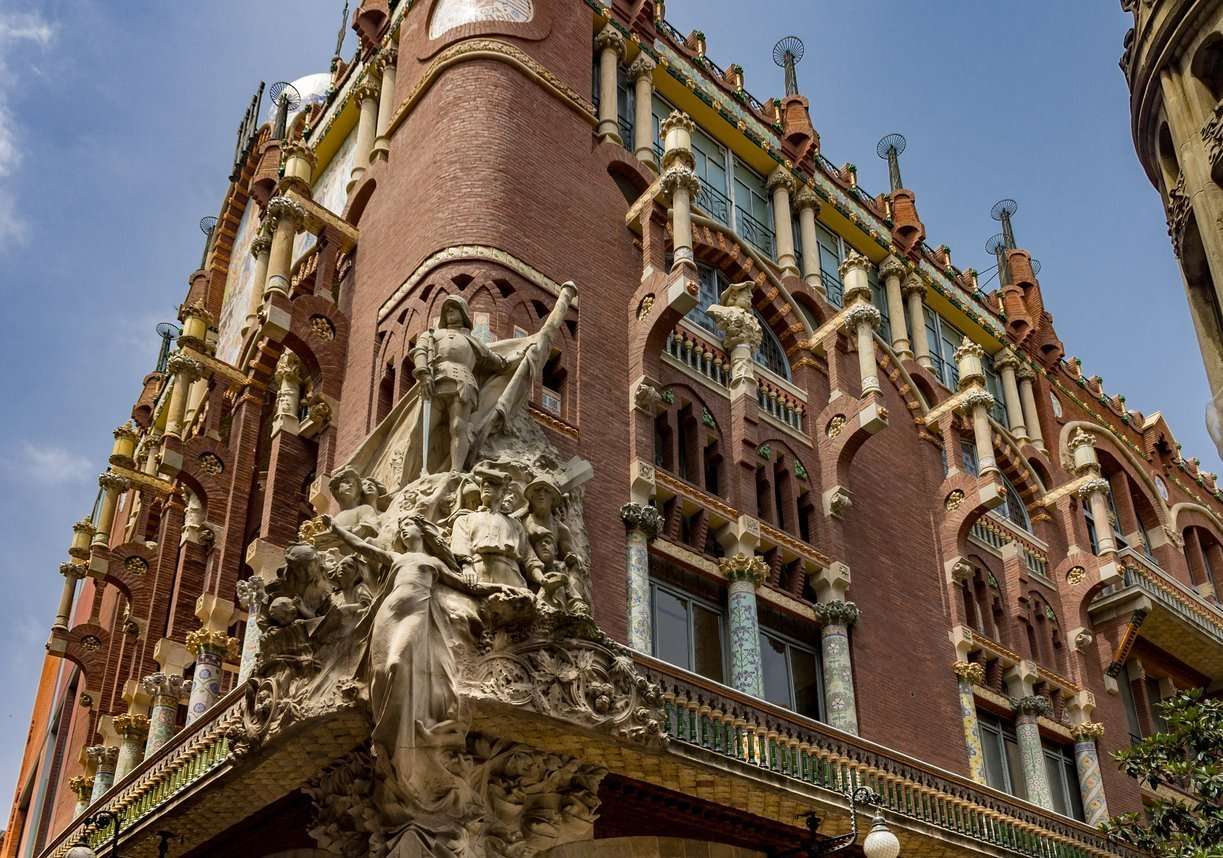 SECRETS OF EL BORN
TOUR
Every Saturday at 4:30 pm
El Born is one of the most fascinating areas of our city: its ancient medieval neighbourhoods, quiet plazas and enchanting alleyways are full of history, tradition and lovely corners.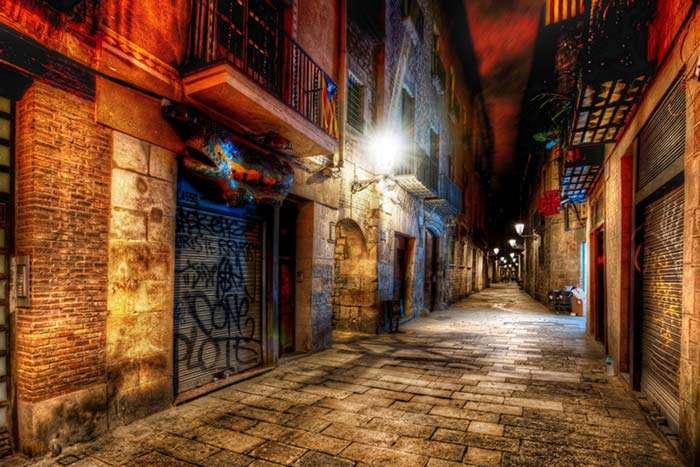 BARCELONA BY NIGHT
Every Saturday at 9 pm
An unforgettable night experience of the lesser known and controversial Barcelona. Stories of murders, brothels, famous thieves and the best old bars to have a drink in the footprints of Hemingway, Orwell and Picasso.